Welcome and Thank You for visiting Sound Essentials
Our online store is open 24/7 as usual, however we will not be able to ship your order to you until the Level 4 alert has been downgraded.
If you would like to pay for your order now you are welcome to do that of course. However to help ensure you receive your product as soon as practicable, we have added a "Reserve" option to our payment page where you can reserve your product selection so that it will be shipped to you in the order that we receive orders as soon as we are able to do so. The payment can be made when your order is able to be shipped to you.
We thank you for your patience and understanding and if you have any questions please Contact Us.
The FiiO HS7 is a great storage and carrying case for your FiiO audio gear e.g Digital Audio Player, Headphone Amp. DAC etc. This case is large enough to house two portable devices as well as cables and micro SD cards etc.
It is a dual-layer hard carry case with dual zippers for maximum convenience and a carabiner clip for clipping onto belt / bags etc. The net woven inner compartments provide for storage of SD cards, cables and other accessories. 
Features:-
Dual layer hard carry case for maximum protection.
Dual zippers for easy opening.
Carabiner clip for clipping on to belts and bags etc.
Large enough to fit audio players and amplifier.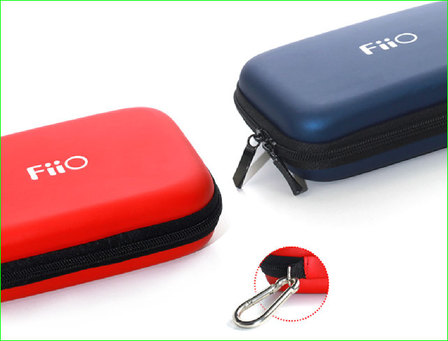 Specifications:-
Exterior Dimensions:- Approx 150h x 100w x 40d mm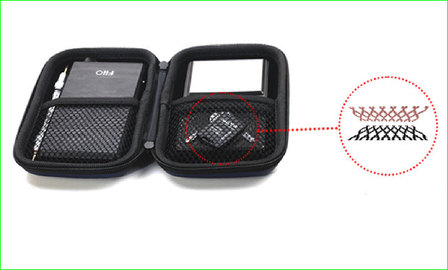 What's in the Box:-
1 x FiiO HS7 Hard Carry Case in Red or Blue.