Wireless Bluetooth headphones with great sound at a great price.
The SoundMagic P22BT Headphones make going wire-free more affordable than ever.
Listening on the move is being redefined with SoundMAGIC's even more portable and convenient wireless P22BT headphones. With the P22BT version, SoundMAGIC have added Bluetooth wireless connectivity with high-resolution sound while retaining the same powerful bass response with consistent and balanced midrange as the wired model.
To enable high fidelity sound, the drivers of the SoundMagic P22BT have been tuned for a dark and warm sound concentrating on a deep and pleasing bass response with balanced midrange and distinct instrumental separation. It is a feat of engineering of the SoundMAGIC team to achieve sound of this standard in such an affordable and lightweight set of headphones.
The SoundMAGIC P22BT is a truly portable headphone equipped with a foldable headband ideal for packing in a bag or suitcase when out and about. Soft, leatherette earpads equipped with memory foam gently mould on the ear to create a comfortable wearing experience.
Inspiring wireless Audio.
With advanced Bluetooth v4.1 built in, the wireless transmission provides rock-solid connectivity that streams high-quality audio to the P22BT headphones perfectly. You can connect up to your DAP, smartphone, tablet or other Bluetooth-equipped device and listen without wires. With more smartphones now coming without a headphone socket, this wireless link is becoming more crucial than ever. Freedom from wires makes wearing headphones a much more comfortable experience. They are also ideal for activities such as the gym. Now you can store your device safely to one side while you hit the exercise machines at full tilt.

Powerful, balanced sound.
The expertly tuned drivers of the P22BT, 40mm neodymium speaker units, are able to produce a muscular bass response with consistent and balanced midrange, and sparkling trebles polished off with lucid instrument separation. With their wide frequency response, these headphones offer CD-quality playback via wireless connectivity. The closed back design keeps out background noise, letting you hear subtle details more clearly, even at lower volume levels.

Connect and make calls with Apple or Android phones.
Smart design lets these headphones automatically detect whether you're connecting to an Apple iOS or Android device, making these headphones ideal if you use both. Once connected, simple earcup controls make it easy to control volume, track search and other functions. With a built-in microphone, you're also able to effortlessly switch to taking calls from your phone – all free from cables.

Lightweight and comfortable.
With the strong thermoplastic resin and metal components used in the construction of the housing and headband, the P22BT headphones surprise with their strength and hardiness for such a lightweight design.
Weighing just 85 grammes, these lightweight headphones won't weigh you down – even during longer listening sessions. Memory foam pads adapt to your ears, making these headphones as comfortable as possible. Durable build and a folding headband make these headphones easy and robust travel partners.

Make the switch to Bluetooth, cable-free, with the SoundMagic P22BT – they're a wireless bargain!
FEATURES:-
Portable comfort united with compelling sound and wireless Bluetooth connectivity.
Bluetooth connectivity offers CD quality wireless music streaming.
Remote control automatically switches Apple and Android compatibility.
Built-in Microphone.
Powerful bass response with balanced and accurate sound image.
Advanced Bluetooth v4.1 wireless connectivity.
Capable of achieving high-resolution audio.
Closed earcup design for increased sound isolation.
Flat cable design with anti-tangle properties.
Soft and comfortable memory foam earpads.
Lightweight build with folding headband.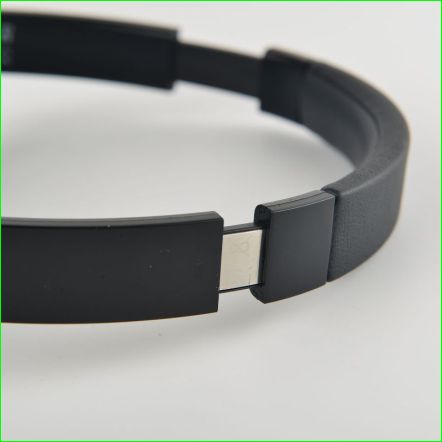 TECHNICAL SPECIFICATIONS:-
Driver: Dynamic 40mm Neodymium.
Frequency range: 30Hz – 20kHz.
DC Resistance: 32Ω.
Sensitivity: 95dB.
Maximum input power: 100mW.
Weight: 85g.
Bluetooth version: v4.1.
BT frequency range: 2.4 - 2.4780 GHz.
Range: 13m.
Energy Consumption: Class 1.
Music playback time: 18-20 hours.
Talk time: 13-15 hours.
Hands free microphone.
Standby time: 640 hours.
Audio output: CD sound quality, 44. 1.48 kHz 16bit stereo.