This silicone band is made by FiiO and is the one which is supplied with the FiiO E7 DAC/Headphone Amplifier and the FiiO E11 Portable Headphone Amplifier. So if you use those FiiO products and would like a new band then this is the one to get.
Otherwise you can use this to hold a headphone amp to your iPod etc.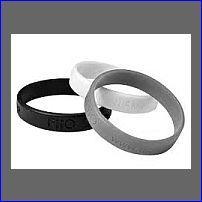 Only available in black.
Designed to hold your portable audio gear together.